FreeYourMind.UK Hypnotherapy in Dorking, Surrey and London.
Contact: Keith Dewey
FreeYourMind.UK
Tillow Barn
Roothill Lane
Brockham
Betchworth
Dorking
RH3 7AS
Tel: 01483 610370
Email: keith@freeyourmind.uk
Website: https://freeyourmind.UK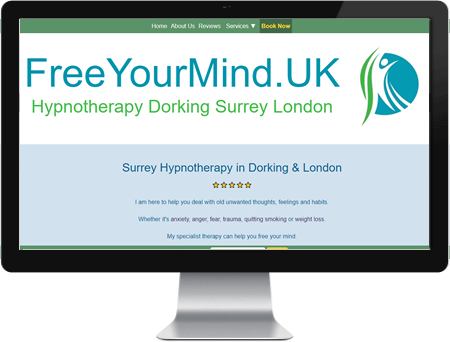 Our aim is to provide relaxing luxurious bespoke treatments for you using the very best products available.
Relax, unwind and indulge in one of our massage treatments and allow yourself a little bit of me time.
Colleen is a qualified holistic massage therapist graduating from the Maidstone School of Complementary Therapy in 2012.
She is passionate about the healing power of massage and the feeling of well being and relaxation it can evoke. By offering natural and organic products in all her therapies, you will leave knowing that your treatment has been kind to your skin as well as kind to the earth.
Contact: Colleen Moore
Tel: 07821 431876
Dorking
Surrey
Email: info@holmwoodmassage.co.uk
Website: www.holmwoodmassage.co.uk
Facebook: www.facebook.com/HolmwoodMassageStudio
Twitter: @HolmwoodMassage
At Nutwood Therapies our aim is to provide specialist expert care. We like to think we go one step further to ensure the best possible assessment and treatment. We have links with local consultants so if it is something we cannot treat we wont waste your time and money and will refer on. We can refer you for diagnostic tests like MRI scans*. We keep our knowledge up to date and use the latest assessment and treatment methods. Our personal service means that our clients feel valued and fully in control of their rehab.
Physiotherapy is the only treatment and assessment recognised and deployed by the NHS. It has a scientific basis with treatments and assessments based on research and clinical reasoning.
Physiotherapists use their skills to diagnose, treat, rehabilitate and maintain recovery. Most injuries, once treated should not require maintenance top up treatments.
Hand therapy is a specialist subsection of both occupational and physiotherapy. Our hand therapists work as generic practitioners meaning that they both have skills such as splinting and joint mobilisations so you only require one appointment. It is important after hand operations or injury that you see a specialist as they will know the limitations of your complaint and be able to safely yet effectively rehabilitate you back to full function.
Our practioners are members of the British Association of Hand Therapists (BAHT).
Contact: Isobel Heppenstall
Tel: 01737 841020
Nutwood Therapies
Lilac Cottage
32 Nutwood Avenue
Brockham
Surrey
RH3 7LT
Website: http://nutwoodtherapies.co.uk